Choose Time » Review & Forms » Confirmation Log in
Appointments NOT required to shop at Jan's! Jan's ONLY accepts appointments when we open our doors.
If you can't do a morning appointment then walk-in at your convenience! Appointments get REWARDED for shopping early!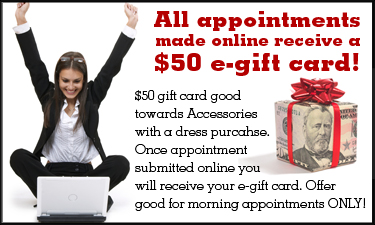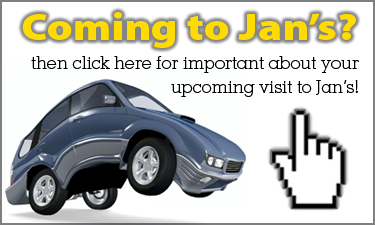 Jan's books a limited amount of appointments in the morning hours, we do not accept appointments any other time of the day! If you can't book an appointment then walk-in at your convenience, first come first served.
Jan's is not a bridal store, we do not sell Bridesmaids dresses or traditional Bridal dresses, we can't service you if you want Bridesmaids dresses! Jan's does offer non-traditional destination type bridal dresses for informal and 2nd/3rd time brides.
If you have more than one daughter who needs a dress then please make separate appointments for each daughter or family member. Jan's can not accommodate or take an appointment for a large party (friends/family members) to try on dresses at one time and unfortunately we can't service groups.
Jan's specializes in dresses for Mothers, Daughters, Tweens and Teens, Guests and Grandmothers. Print the pics of the dresses you've seen on our website or save them to your smart phone showing the style number which you are interested in trying on. Please do not bring a list of style numbers!
If our site does not allow you to make an appointment then we are booked up for appointments but walk in at any time to try on dresses. Please note at times appointments may have to wait a bit to try on dresses.